---
Outrigger beams, used singularly or in pairs, provide a practical means of suspending bosun's chairs, single work cages or platforms.
WHY USE OUTRIGGER BEAMS FOR YOUR WINDOW CLEANING/SUSPENDED ACCESS SOLUTION?
Outrigger beams are suitable for buildings under 300 feet (91.4 m) in height and are usually ground rigged. Long span beams are ideal for accessing difficult to reach areas e.g. beyond sloped roofs, terraces or sunscreens. Often equipped with winches, sheaves, or rollers to facilitate the raising and lowering of suspension lines.
---
"Outrigger beams are suitable for buildings under 300 feet (91.4 m) in height and are usually ground rigged."
---
Pro-Bel has engineered 2 types of Outrigger beams for your window washing and suspended access needs: fixed outrigger beams and portable outrigger beams. The key difference between the 2 is self-explanatory: the fixed beams are permanently installed, while portable beams can be moved around within the work zone they're designed for. However, there are a few more salient differences between the two that may make one the better choice for your project over the other.
---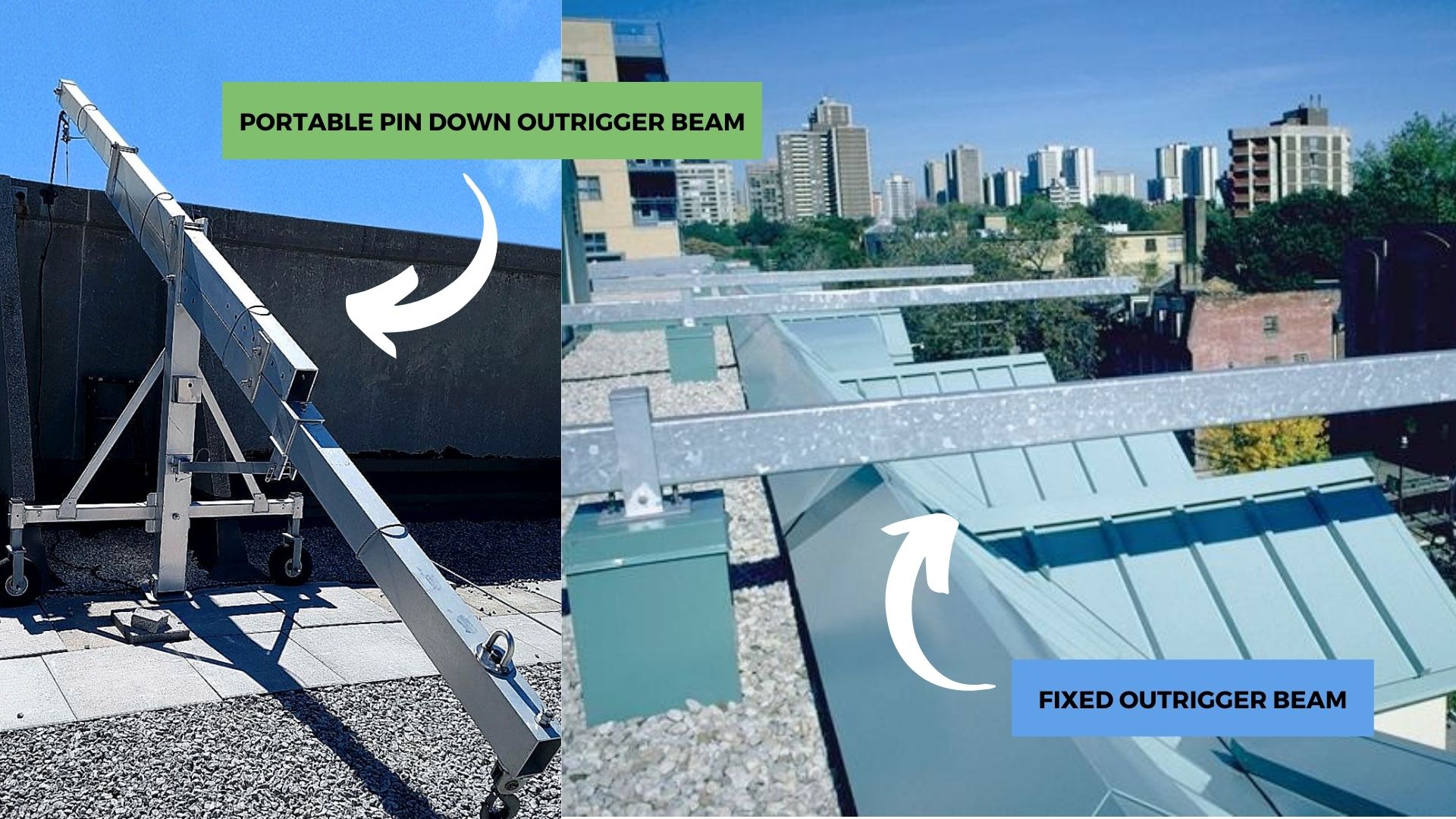 ---
PORTABLE OUTRIGGER BEAMS
Portable outrigger beams are the more common of the two; they are designed to suit a specific roof area and can be relocated within the dedicated work zone. They are aluminum I-beam sections that provide 6'-0" (1830mm) cantilever beyond the fulcrum. Portable outriggers are attached to permanently installed bases/anchors during maintenance operations and placed in storage when not in use.
You might like Portable Beams because:
Securing or pinning the inboard end to bases/anchors attached to the roof structure eliminates human error associated with the loading or use of counterweights.
These are a great economical alternative to davit arms for going over non-structural building elements; however, they do require more inboard distance compared to the outreach
Easy Relocation: portable beams are quickly dismantled into lightweight pieces equipped with convenient handles for carrying.
Portable Beams' Limitations:
Compared to davit arms, portable outrigger beams require more in board distance in relation to the outreach
The maximum reach is capped at 5'6" (if more reach is required, fixed outrigger beams or a davit system can be considered.)
---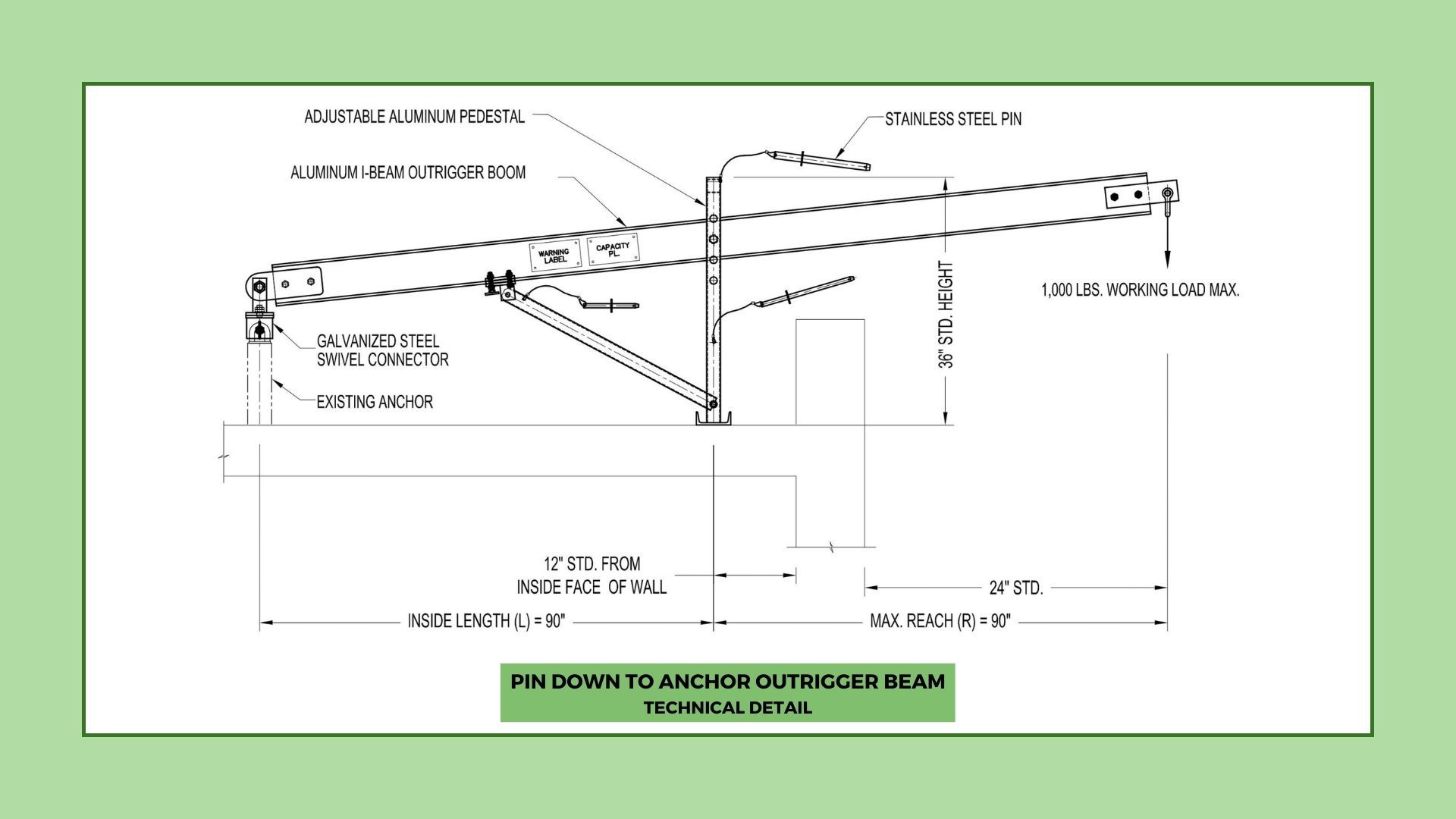 ---
FIXED OUTRIGGER BEAMS
Fixed Outrigger beams are designed to remain at a fixed location. Available in steel or reinforced aluminum in long span sliding beam models that typically span over 10'-0" (3050 mm) beyond the fulcrum and telescoping beam models that are used when inboard roof space is restricted.
You might like Fixed Beams because:
Fixed beams have a longer maximum reach (up to 16') which means they are able to clear larger obstructions on the building facades such as terraces and sloped glazing.
Fixed beams come with many different design options, depending on your needs. For example, telescoping beams may help reduce inboard distance required for the longer reach versions.
Available as a track mounted manual or motorized system
Fixed Beam Limitations
Require substantial inboard roof distance for retracting the beam into the parked position, making these unsuitable for narrow work zones.
Can be expensive, complex systems
Cannot be removed and put away after use so may affect building aesthetic
---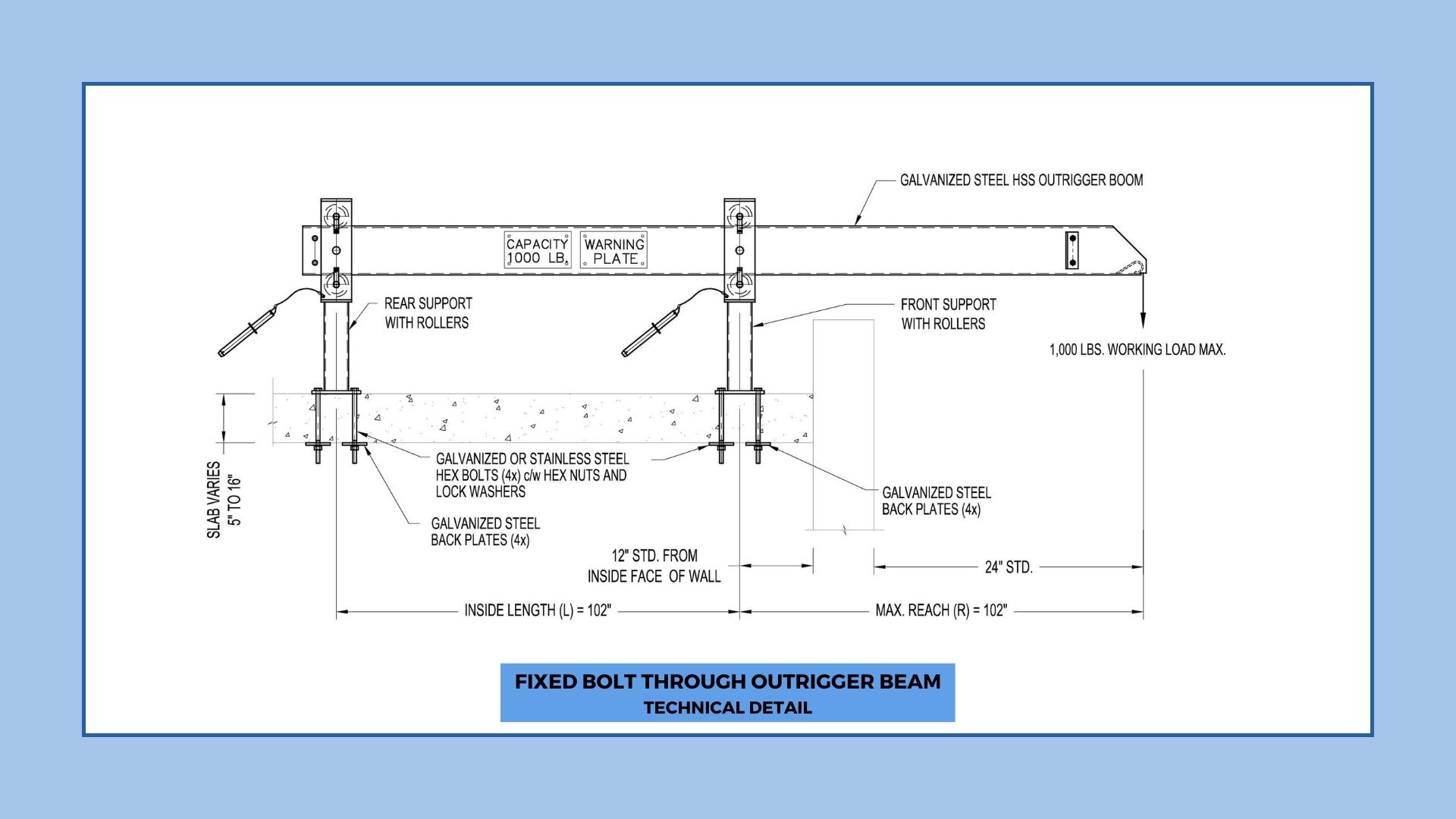 ---
At the end of the day, our designers will always recommend the most cost effective and easy to use system, which is why we typically stick to portable outrigger beams. However, both types are highly effective, safe, and compliant.
Regardless of what you choose, you're getting:
Corrosion resistant materials
Regulations and Standards compliant design
Engineer certified system
Roofing compatibility
Liability insurance
---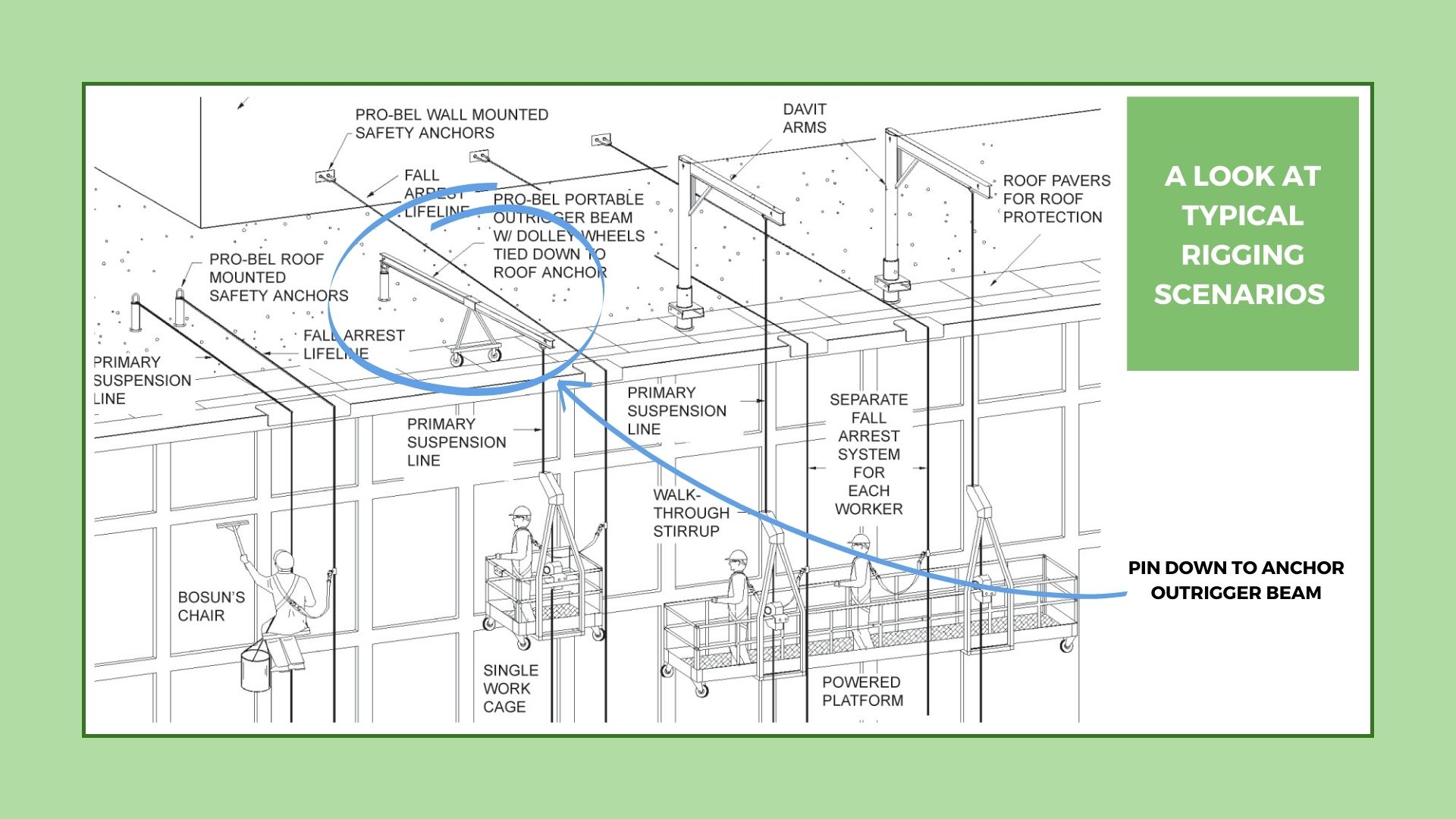 ---
Outrigger Beams are just one of the equipment types we engineer; make sure to get in touch with us for a FREE comprehensive system design.
---
*Please note: not all projects qualify for a free design; our design expert will be able to let you know if your project qualifies.
---
Pro-Bel Outrigger beams
---
---
---
More on the Blog
Outrigger beams are suitable for buildings under 300 feet (91.4 m) in height and are usually ground rigged.