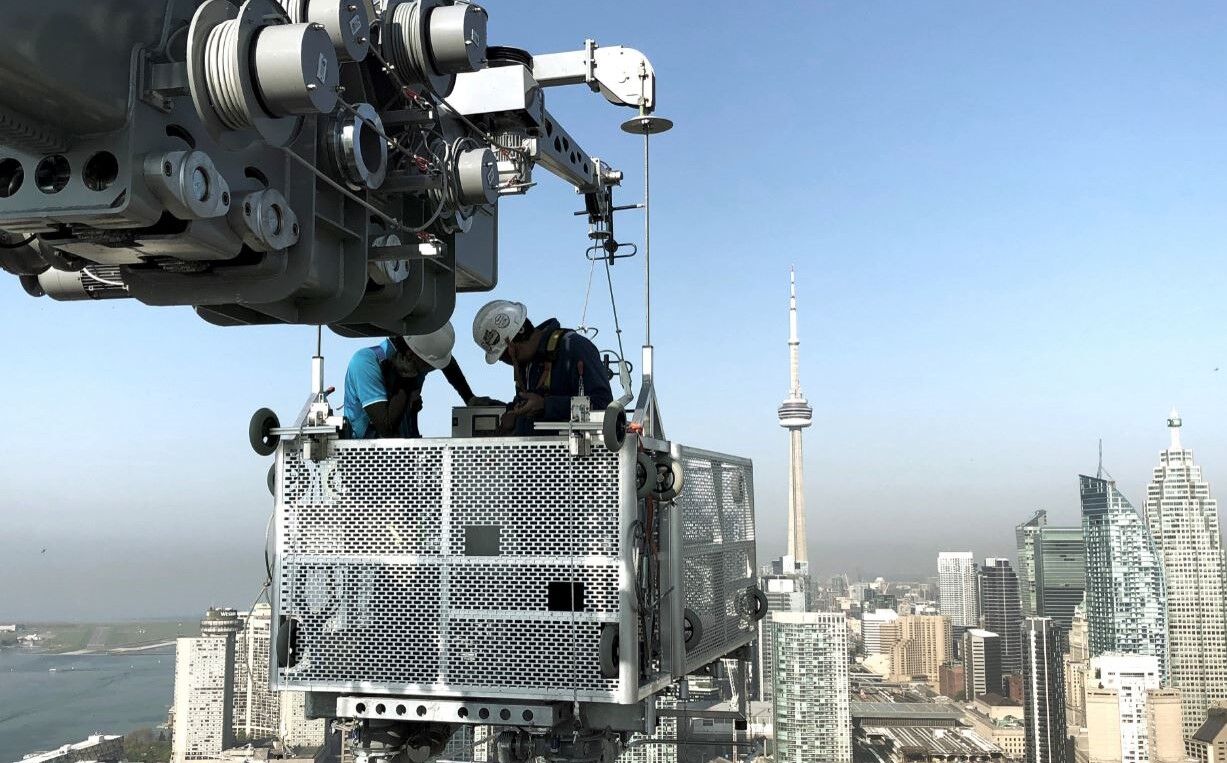 ---
WE Design, install and service custom roofcars.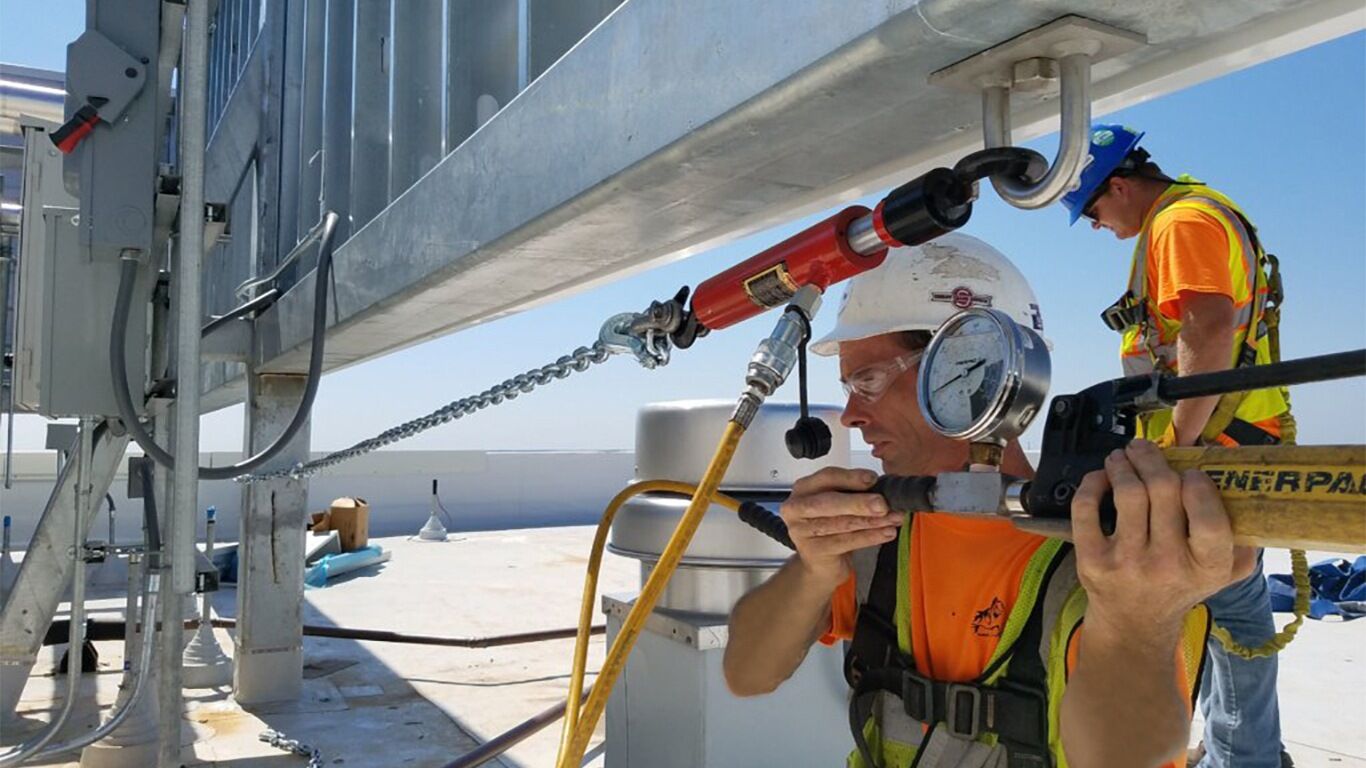 WE PROVIDE ENGINEER APPROVED LOAD TESTING
---
Roofcars, also known as Building Maintenance Units (BMUs) are required on buildings that have drops 190m (492ft) or higher. See CSA excerpt below:
CSA Z91-17 - Health and Safety Code for Suspended Equipment Operations
"Davit systems shall not be used if the suspension height exceeds 150 m (492 ft). Note: Roof-level hoists and roof cars are recommended on buildings over this height. Use of outrigger systems for suspension heights in excess of 150 m (492 ft) should be restricted to during construction or renovation when the system has been engineered." - 6.5.6.10.2 Davits - Restricted Height
Roofcar Design considerations
Each roofcar is designed to address a building's specific charactertistics and challenges. However, they generally fall under one of two categories below:
Stationary: A stationary roofcar does not utilize a track system and is often located in the center of the building roof. These roofcars typically have a longer maximum reach to be able to service all sides of the building.
Track System: These roofcars traverse on a track system on the roof. This allows us to keep the maximum reach at a minimum. Since the reach is usually smaller, these roofcars are typically smaller machines as well.
Below are other typical design elements that each Pro-Bel roofcar includes:
Soft Rope STAbilization System
In modern buildings with complex architectural features, the BMU needs to have provision to allow the suspended platform to move in / out, sideways or rotate at some angle while making a drop. So BMUs are provided with a soft rope stabilization system which has independent drive mechanism mounted on platform for its nylon rope which is used to tie to the building face for stabilization. Since the soft rope is part of the platform, paying out the soft rope through its clutch-controlled drive mechanism allows for movement of platform during mid drops while keeping it stabilized.
Standoffs (for approach cradles)
When a BMU is provided with specialized pantograph or suspended access machinery along with soft rope stabilization to allow the platform to move during mid-drop, the tension in the soft rope wraps around the building feature and imposes a load on that feature. Where these features are not able to withstand the imposed loads, stand off brackets/redirectors can be provided to prevent this imposition of loads.
Material Hoist System
Though BMUs are primarily used to access the exterior building façade to clean the window glass, this ability to access the façade can also be used for maintenance functions such as caulking, sealing, repair work, stucco finishing, bulb replacement of building signs and other architectural lighting on the building. Therefore, BMU's can be provided with a material hoist which can be used to lift suitable materials for building maintenance.
Glass Hoist System
Glass handling units are specialized brackets with suction cups and hanging points which are used to hoist and maneuver the glass frame in the intended position during replacement processes. This allows for access both from outside and inside the building for proper installation and sealing. Hook points or material hoist system provided on a BMU is used to rig this glass handling unit for glass replacement. This glass handling unit is provided by the glass replacement maintenance crew.
---
---
Pro-Bel Roofcar Projects
---
---