Located in the eclectic Grange Park neighbourhood in Toronto, 12 Degrees is a residential building that fits right into the artistic nature of the city block. The condo features an 8 storey tower atop a 3 storey base. The tower is broken down into 3 sections that are shifted slightly from the base to form an asymmetrical stacked appearance reminiscent of toy building blocks.
Pro-Bel Technical Solution
The skewed tower sections create several large overhangs, so our team designed monorail track systems to service those areas. The 5 monorail systems are located on the underside of the 8th and 10th floors and service portions of the façade along with soffit anchors and rigging sleeves at the smaller overhangs. A Davit and roof anchor system is located on the roofs to service the rest of the façade. A recessed anchor system was designed for levels 9 and 11 where the outdoor amenities are located and a horizontal lifeline system provides fall protection on the 12th storey mechanical penthouse.
---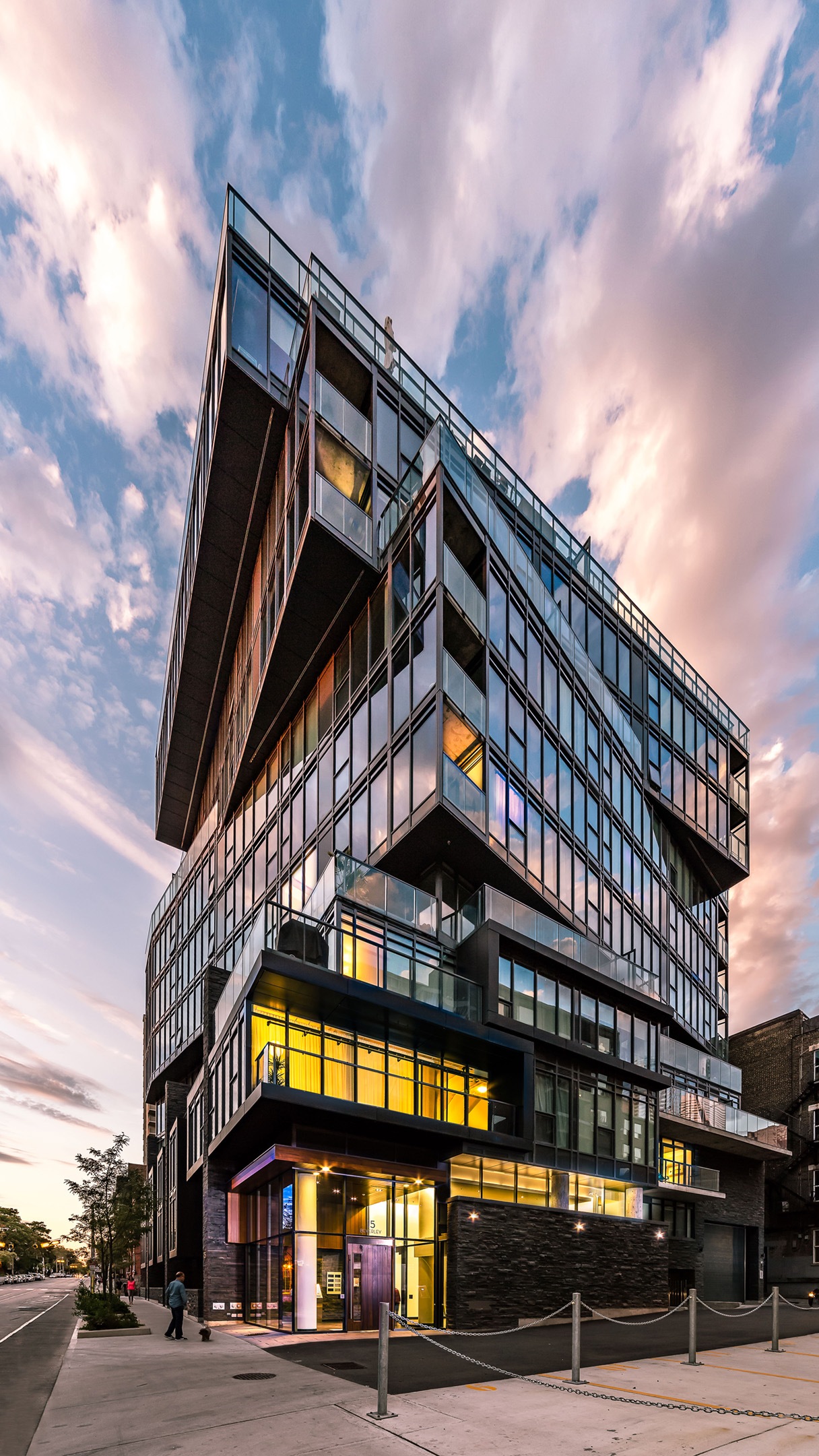 ---
Related Equipment
---
additional project profiles
---