On the corner of Bay and Elm, the Peter Gilgan Research tower stands at 21 storeys tall. The glass tower is an innovative space featuring cross collaborative research, teaching and learning facilities. The building's defining features are the abundance of natural light that filters in through the glass façade and the curvilinear protruding curtain wall on the eastern façade of the building.
Pro-Bel Technical Solution
Our team designed davit systems and horizontal lifeline systems around the perimeter of the building. Since the walking working surfaces are less than 2m wide, workers must be tied off at all times to the horizontal lifeline cable that runs around the entire perimeter on the main roof, penthouse roof and 8th floor roof.
The davit system was designed around the perimeter of the main roof and penthouse roof for suspended platform maintenance and window cleaning. Windows below the 4th floor overhang on the southern and eastern façades are serviced from the ground by others.
We also installed bolt to mullion intermittent stabilization anchors (ISA's or stabilization Buttons) approximately every 3 floors on the entire building façade. These ISA's seamlessly fit in to the mullions between the windows, and thereby do not compromise the sleek glass aesthetic of the façade. The Intermittent Stabilization Anchors (ISA's / Buttons) on the protruding curtain wall are placed in such a way so as to allow suspended platforms to make safe contact with the unique curved façade.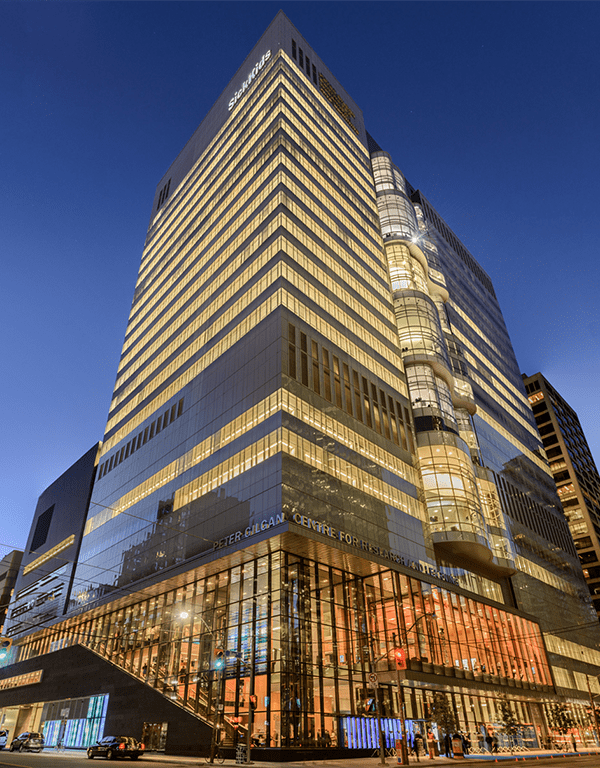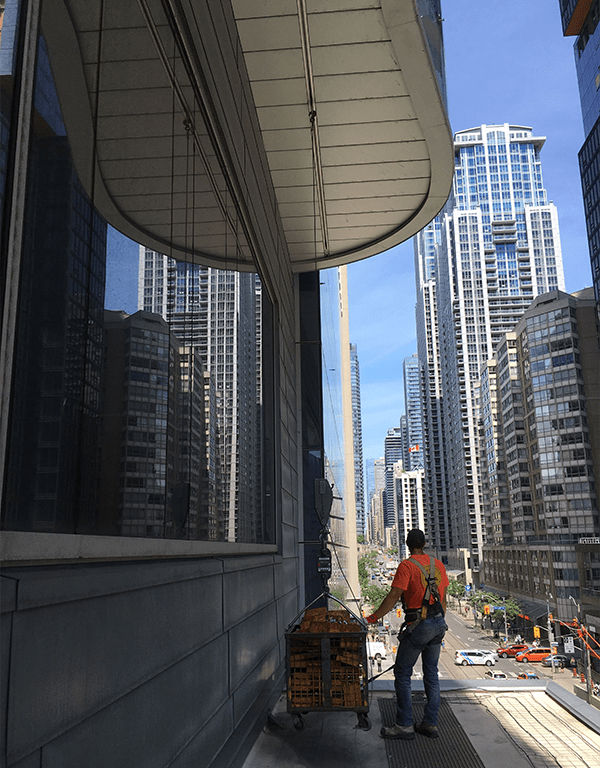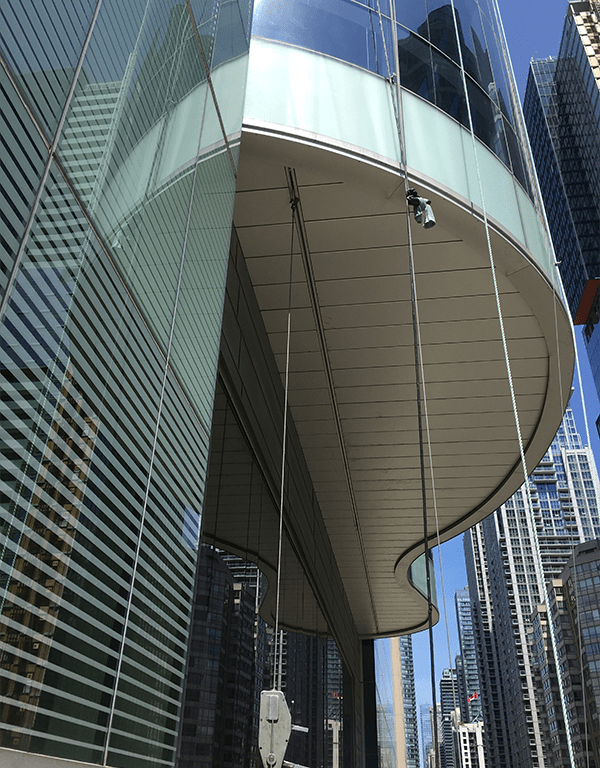 ---
The two images on the right show the monorail track below the protruding curtain wall.