---
Often referred to as continuous anchor points, monorail systems consist of a track and traversing trolleys. These are one of our more complex design solutions that are often used to access difficult-to-reach or otherwise inaccessible areas (such as atriums). We have a host of different monorail solutions and if you're looking for an overview of exactly what this system consists of and how it works, read our blog post here.
Today, we're going to dive a little deeper and talk about design considerations for monorail systems. If you're an architect or engineer working on a project you think may need a monorail system, keeping certain design elements in mind from the very beginning will help you ensure the roof and other elements are able to accommodate the installation of a regulation-compliant monorail system. Continue reading for a look at some important design considerations for monorails.
---
---
Point of Suspension
Monorail and equipment layout must be arranged in such a way to provide approx. 24" (610mm) distance between the platform and façade. Soffits/ceilings must be hung independently to avoid potential for damage from deflection when rail is under load (don't connect soffits to the monorails).
Suspension Equipment Access
Safe localized access to the monorail must be provided via an operable window or hatch, ladder or rigging sleeve, including fall protection where required before accessing the monorail (i.e. an interior anchor for tie off before leaning through the operable window or hatch to safely access the monorail). If rigging sleeves are required, please refer to our Rigging Sleeves technical information here.
Sloped Interior Glass Access
A motorized climbing monorail system is the most ideal solution for accessing sloped glazing from a platform. This way, workers can follow the slope and be within arm's reach to service the glass. If a conventional platform is not a possibility, then a permanent interior gantry (platform on rails) must be considered.
Concealed Hanger Locations
Maintenance access is required at all concealed monorail supports. Special provisions (such as an access hatch, opening, etc.) need to be considered at soffits and similar areas in order to ensure that bolted securements can be inspected.
---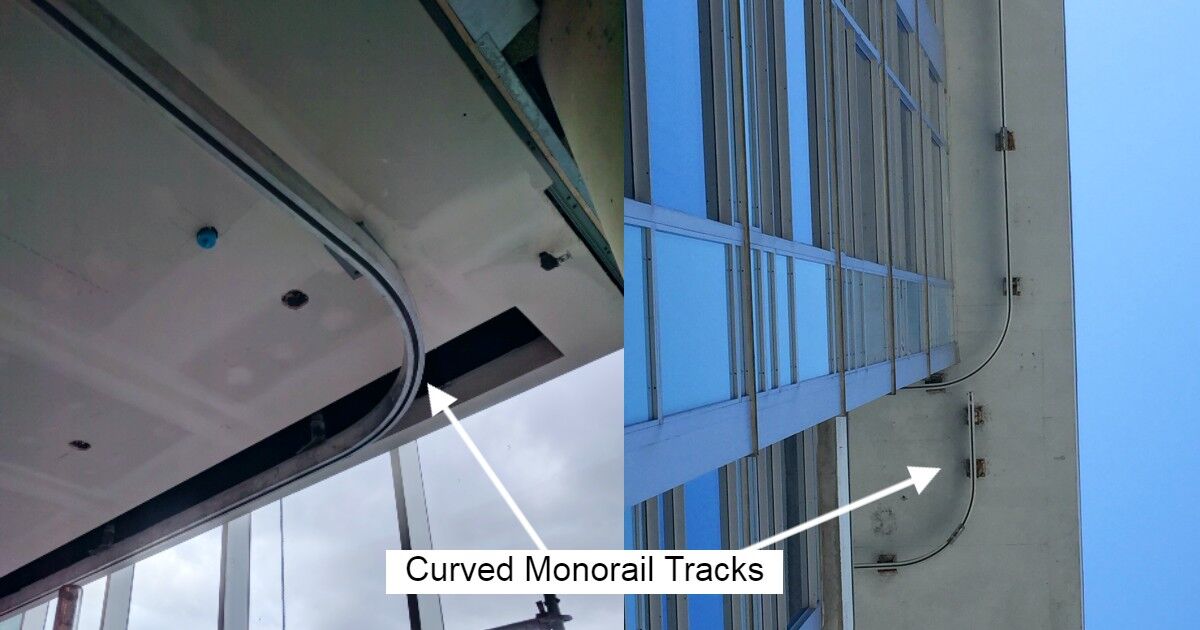 ---
Above are just some of the design considerations we need to pay attention to in order to provide a safe, functional, and compliant system. If you're curious to learn more or would like to take a look at our monorail products, you can read our complete technical brochure here or visit our catalogue here.
Are you struggling with suspended access or fall protection design right now? If so, please get in touch below and one of our experts will do all the designing for you.
---
Contact Us For A Quote
---
Pro-Bel Monorail Products
---
---
---
More on the Blog